MEMO: 2021 Annual General Meeting Update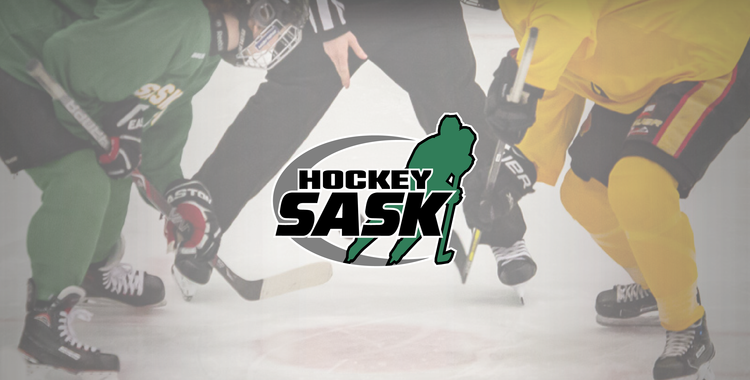 May
20
By Hockey Saskatchewan
May 20th, 2021 - Due to current social distancing guidelines in place, the Saskatchewan Hockey Association's Board of Directors and staff have made the decision to host the Annual General Meeting on a virtual platform via Zoom Conferencing. The schedule for the 2021
Annual General Meeting will be as follows:
Saturday, June 19                            1:00 PM – 2:30 PM
The Agenda for the Meeting will be:
Greetings from the Chair of the SHA Board of Directors, Tim Hubic
Approval of the Last Annual Meeting Minutes
Chair of the Board Report
The Presentation of the Audited Financial statements and Report of the Auditor
The Appointment of the Auditor on the ensuing fiscal year
Introduction, Discussion and Voting on Amendments to the Constitution and Bylaws
Other Business – Questions from the Floor.
Adjournment
---
REGISTRATION
All Minor Hockey Associations and League representatives who plan on participating in the 2021 Annual General Meeting must register online with the Saskatchewan Hockey Association by Monday, June 14, 2021.
See link below for registration;
CLOSED
The registrants will also be required to fill out a Credential Form which is like the in-person AGM Credential Form. The credential form will then be uploaded along with their registration form. A signature of endorsement from the MHA / League President is required. See the following page for Credential Form.
The registrants that are eligible to attend the AGM will then receive their login information for the meeting on Friday, June 18, 2021 no later than 3:00 PM.
---
VOTING
The process for determining voting representatives for all MHAs and Leagues will be identified on the Credential Form. This will be cross referenced with our own internal list and take into consideration any MHAs / Leagues with outstanding fees. A communication will be sent out prior to the AGM, informing each attendee of their individual number of votes
Voting will take place during the meeting electronically. Further information on voting will be provided via email to those attending by Friday, June 18, 2021 no later than 3:00 PM.
---
NOTICES Of MOTION
Attached are the notices of motion for Proposed Bylaw Changes that will be presented, discussed, and voted upon at the AGM.
Virtual Membership meetings were held on Wednesday, May 12, 2021 to outline the purpose and intent of the Notices of Motions enclosed.
Feel free to visit the SHA Website through the following link to listen to the Membership Presentation and view the Power Point Presentation.
---
AUDITED FINANCIAL STATEMENT
The Audited of the 2020/21 Fiscal year of the SHA will start shortly and will be distributed to the membership the first week of June upon its completion.
---
If you have any questions, please contact SHA's General Manager, Kelly McClintock (cc'd here) or call the SHA office at 306-789-5101 during regular business hours.
Thank you
Back to all News