Thanks Stripes Weekend
January 13-15, 2023
This weekend has become an annual celebration to show appreciation for the nearly 3,000 officials in Saskatchewan who put in countless hours to ensure that our games go on and are played in a safe and fair manner.
This year, the Hockey Saskatchewan Officiating Development Program is excited to partner with Minor Hockey Associations, leagues, and teams to show support and appreciation for those who wear the stripes.
Events include meet-in-greets with high-level officials and discounted tickets to WHL games, award presentations and acknowledgments, PA announcements, complimentary food and drinks from the canteen, and social media exposure.
We ask that you join us by using the hashtag #ThanksStripes on social media posts to show the zebras your appreciation for them during the weekend. We will select three (3) winners who post a picture of officials with that hashtag to win some Hockey Saskatchewan merchandise.
We also ask that you please share what your team, league or association is doing for Thanks Stripes Weekend so we can share it on the website. People can send their details to Hockey Saskatchewan's Officiating Development Manager Trent Cey (TrentC@HockeySask.ca).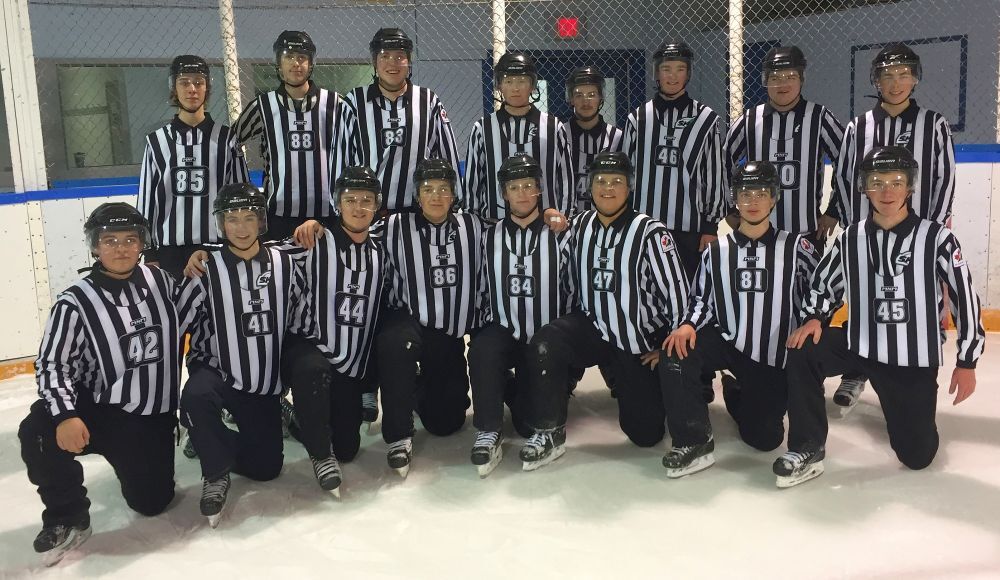 ---
What's happening during Thanks Stripes Weekend:
Regina Pats – Friday, Jan. 13
Pre-game meet and greet and hot stove with WHL officiating crew prior to the game in the Pats alumni lounge on ice level.
For Thanks Stripes event tickets, please contact kschulz@reginapats.com
PA announcement and welcome during the game.
Saskatoon Blades – Saturday, Jan. 14
Pre-game meet and greet and hot stove with WHL officiating crew prior to the game against the Seattle Thunderbirds in the O16 Lounge.
Officials can go on the ice for recognition during the national anthem.
$15 tickets for officials and their parents can be purchased HERE. Ticket purchases also include a flex ticket that can be redeemed for any regular-season Blades game. Doors open at 5:15 p.m. with this ticket opportunity.
Battlefords Minor Hockey
Officials who wear their referee jersey to the Battlefords North Stars game on January 24 will be admitted free to the game. Prior to the game, there will be pizza supplied by the Battlefords Minor Hockey Association.
Biggar Minor Hockey
PA announcements, email posters, and canteen credit for officials.
Canora Minor Hockey
Social media posts and PA announcements.
Carnduff Minor Hockey – Saturday, Jan. 14
Attendance at a Senior hockey game. Each official will receive a CMS officials undershirt.
Caronport Minor Hockey
Snacks and drinks will be provided in the dressing room as well as a PA announcement.
Davidson Junior Athletics Association
A thank you in the local paper.
Dundurn Minor Hockey
Promoting and thanking officials on social media. All local officials will receive a gift voucher to the rink concession.
Hepburn Minor Hockey
Website post and recognize officials that work within the association.
Hudson Bay
Hudson Bay created a social media post with all its officials on it, and hung up thank you posters in the arena. They will be recognizing all of the officials during games over the next week or so, as well as presenting them all with a concession credit.
Indian Head Minor Hockey
Pre-game award presentation to Zone 1 Most Deserving Official Dan Kattler.
Ituna Minor Sports
Lashburn Minor Hockey
Lashburn will be doing a PA announcement before each game this weekend for all its games as well as giving officials food vouchers.
Maple Creek Minor Hockey
Social media posts, canteen credit at Maple Creek Community Arena for officials and PA announcements at the start of the minor-hockey home games on Saturday.
Melville Minor Hockey
Pre-game award presentation at Friday's U18 AA game to Zone 4 Most Promising Official Logan Halarewich. One free meal for each Melville Minor Hockey official during the weekend through MMHA Canteen. Reimburse registration fees for Melville Minor Hockey officials. Post on social media.
Milestone Minor Hockey
Officials recognized with PA announcements and provided a gift of appreciation.
Pilot Butte Storm
Pre-game award presentation to Zone 2 Most Promising Official Aidan Slusar.
Preeceville Minor Hockey
On Saturday, all officials are invited to come to the all-star game at the Preeceville Arena, free of charge. Meet in the ref room at 2:30 p.m. with your official jersey on. All officials will join the crew for the game on the ice for recognition and will remain on the ice for the playing of the national anthem. The all-star game will be followed by a free meal for all officials at the banquet at 5:30 p.m. at the Preeceville Legion Hall.
Radville Minor Hockey
Paying the entry for local officials into to the SJHL game on Jan. 10. Officials will be brought on ice for a shoutout/announcement and picture with the players after O' Canada.
Redvers Minor Hockey
Posting "Meet the Ref" feature pages for its refs on social media.
PA acknowledgment during each game this weekend.
Kitchen voucher, admission to a Senior hockey game, and a Gatorade for each referee.
Regina Pat Canadians – Saturday, Jan. 14
Pre-game award presentation to Zone 2 Most Deserving Official Stephan Watson.
Saskatoon Minor Hockey Association
Social media thank-yous, prizes for officials (Saskatoon Blades, Saskatchewan Huskies, Saskatchewan Rush ticket draw. Invitations to SMHA officials night at Blades game on Jan. 14. Asking teams to go out of their way to thank officials, especially that weekend.
Sask East Hockey League
Pre-game award presentation to Zone 4 Most Deserving Official Warren Burrell.
Swift Current Minor Hockey
Pre-game award presentations for Zone 3 Most Improved Official Carter Michaluk and Zone 3 Most Deserving Official Coburn Oman.
University of Regina Cougars – Friday, Jan. 13
Pre-game presentation to Zone 2 Most Improved Official Brendan Eisnor.
Yorkton Minor Hockey
Pre-game presentation to Zone 4 Most Improved Official Connor Gerein.
---
Other Links
Officials Coaching / Mentorship
FOR QUESTIONS, PLEASE CONTACT: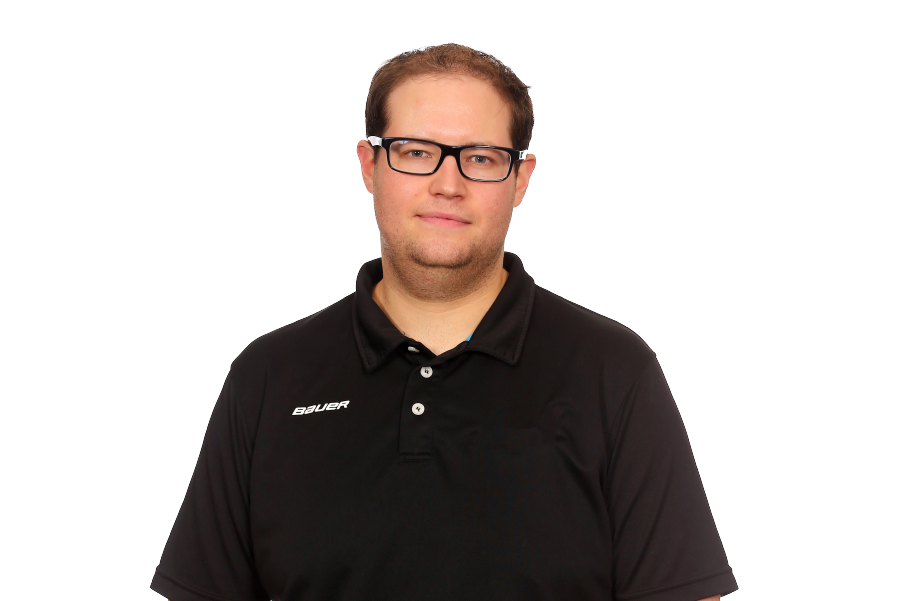 Trent Cey
Manager, Officiatings Development
---
Austin Penner
Coordinator, Officiating Development
---