Hockey Saskatchewan MEMO: Call for Male U18 AA and/or AA 15-year-old Team Applications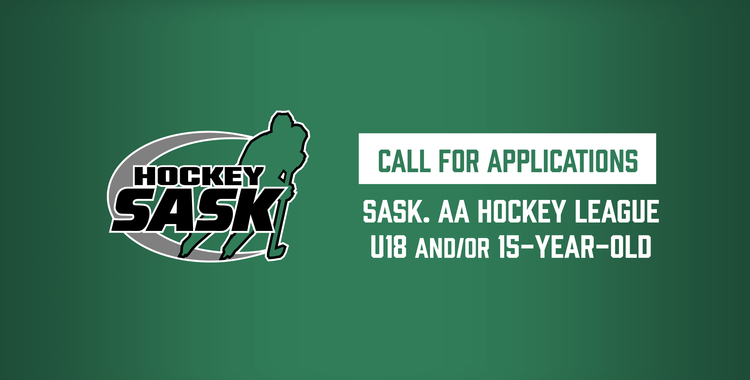 Jan
17
By Hockey Saskatchewan
 REGINA, Sask. – A memorandum has been issued regarding a call for membership applications for Male U18 AA and/or the newly created AA 15-year-old League.
---
To:         Hockey Saskatchewan Membership
From:    Kelly McClintock
Re:        Saskatchewan AA Hockey League – U18 AA and/or AA 15-year-old League
In the spring of 2022, the Hockey Saskatchewan Board of Directors approved the creation of an AA 15-year-old League to be within the Saskatchewan AA Hockey League for the 2023-24 season.
This Memo is a call for applications from Minor Hockey Associations who wish to have U18 AA team(s), an AA 15 team, or both.
All current Minor Hockey Associations with U18 AA team(s) will have to reapply in addition to every MHA seeking to host a AA 15-year-old team.
Applications will be accepted until February 15th, 2023, at 5:00 p.m. and can be submitted online at info@hockeysask.ca.
Further details on the initiative are as follows:
Male U18 AA/AA 15-Year-Old League
• The AA 15 league will consist of eight (8) to ten (10) teams province-wide.
• Currently, there are twenty-five (25) U18 AA teams in the province.
With the introduction of an AA 15 league, the number of U18 AA teams would be reduced from twenty-five (25) to a range of sixteen (16) to twenty (20) teams.
• The goal is that any current U18 AA location would not lose a team. They would either have a U18 AA, AA 15, or both.
• U18 AA teams would be based, at a minimum, in each centre that has a U18 AAA team for affiliation reasons.
• Regina and Saskatoon will still be closed geographic sub-divisions and have one team each at the AA 15 level.
• Moose Jaw and Prince Albert will be open for the U18 AA and AA 15 age groups only.
• Outside Regina and Saskatoon, players at the AA 15 level would follow the same rules for U18 AA. They would have to try out at the nearest center to their physical residence.
If they are unsuccessful at that location, they would obtain a release and proceed to the next nearest AA 15 location.
• AA 15 centers would be expected to commit to the following requirements similar to U18 AAA and each application for an AA 15-year-old team must address these items:
Practice up to four times per week.
HP1-trained coaches.
Billet coordinators and billeting options for players who do not wish to travel.
Educational coordinator and agreement with local educational institution and MHA.
All teams comprised of seventeen (17) skaters and two (2) goaltenders.
No U15-aged players or overage players are eligible.
Application Process:
January 17, 2023 – Hockey Saskatchewan calls to the Membership, accepting applications for Male AA 15/U18 AA teams with a deadline of February 15, 2023.
February 16 - March 1, 2023 – AAA/AA Committee reviews the applications and makes recommendations to the Board of Directors.
March 1 - March 15, 2023 – Board of Directors reviews the Committee's recommendations and approves what they wish to implement.
March 16 - April 1, 2023 – Membership is advised of the decision of the Board of Directors.
If you have any questions, please contact me directly.
Thank you.
Kelly McClintock

General Manager

Hockey Saskatchewan
Back to all News