Hockey Saskatchewan Seeking Feedback in Pursuit of Equality, Diversity and Inclusion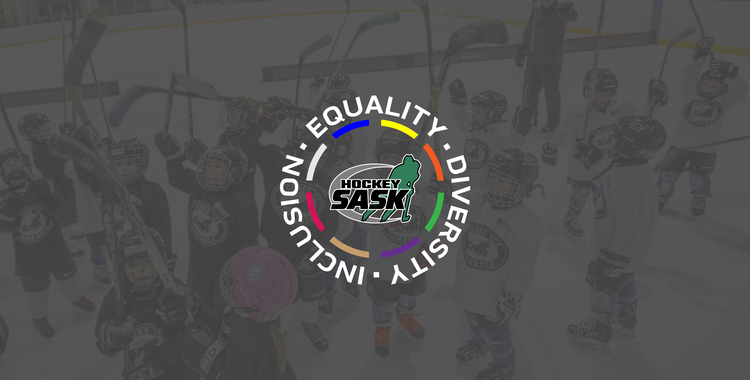 Oct
06
By Hockey Saskatchewan
Regina, Sask – Hockey Saskatchewan strives to improve the state of our game and has identified three key areas that the Board of Directors are currently focusing on for this season and into the future. The items include examining Equality, Diversity and Inclusion (ED&I) in relation to the current environment of hockey in this province.
In order to properly address these areas, Hockey Saskatchewan has engaged with Praxis Consulting in order to survey both participants within Hockey Saskatchewan and non-participants alike, to gain insight into the possible challenges and experiences being faced in our game today.
ED&I SURVEY: Survey is now CLOSED
The online survey provides each participant with the opportunity to be entered into a draw for a chance to win prizes. The prizes include;
TWO (2) GRAND PRIZE draws valued at $275 each, including: a $150 Visa gift card, a Bauer Flex Bubble Jacket, and a Richardson Stretch Mesh-back hat
FIVE (5) PRIZE draws valued at $120 each, including: a $25 Tim Horton's gift card, a 22Fresh Hoodie, and an Athletic Knit Pom-Pom Toque
FIVE (5) PRIZE draws valued at $80 each, including: a $10 Tim Horton's gift card, an Athletic Long-Sleeve Shirt, and an Athletic Knit Pom-Pom Toque
Hockey Saskatchewan hopes to gather feedback and information to assist us in creating programs and opportunities that all people can access.
---
About HOCKEY SASKATCHEWAN
Hockey Saskatchewan was established in 1912 and is the governing body for organized hockey in the Province of Saskatchewan. With a mission to Lead, Develop and Promote Positive Hockey Experiences, Hockey Saskatchewan encourages competition at all levels – from recreational to high performance. Hockey Saskatchewan has grown through the years and is Saskatchewan's largest sports organization with over 43,000 members comprised of players, coaches, and officials. For more information, please visit www.hockeysask.ca or follow us on Facebook, Twitter, and Instagram.
Incorporated in 1999, Praxis is Saskatchewan's largest, locally owned management consulting and research firm. Praxis brings together some of the province's top management consulting and research practitioners. With staff in Regina and Saskatoon, Praxis draws on the knowledge, skills, and judgment of seasoned specialists with backgrounds in business, government, institutional, industry and Indigenous sectors. For more information, please visit www.praxis-consulting.ca
Back to all News