'Don't worry about the winning': One of Sask.'s winningest hockey coaches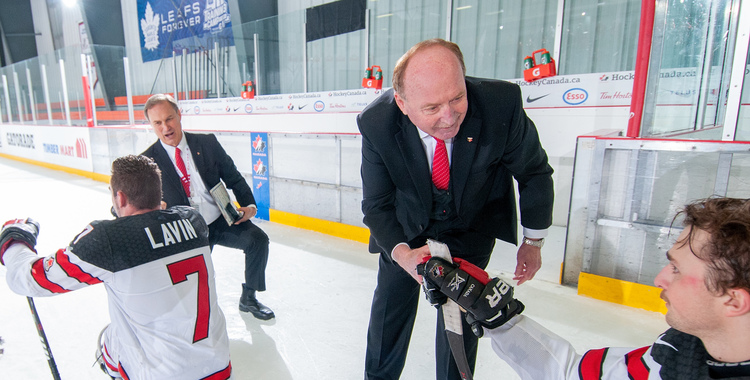 Sep
22
By Thomas Piller via Hockey Saskatchewan
One of the winningest hockey coaches to ever come out of Saskatchewan is about to embark on a new chapter overseas.
Ken Babey, who was born and raised in Saskatoon, reflected on a career that took him behind the bench of multiple gold-medal matches and the world stage, including two Paralympics in 2018 and 2022.
Teacher-Coach From The City Of Bridges
His journey started with coaching minor hockey in 1978 while taking education at the University of Saskatchewan (USask).
"It was the teacher in me. If I hadn't got my degree at the (USask), I wouldn't have had any of this career because it was my teaching degree that got me into coaching," Babey said.
"I got involved in coaching because you had to do a community service event. … I love coaching hockey and I took a teaching-coaching approach to it."
While growing up in Saskatoon, he would cross paths with future Saskatchewan Hockey Hall of Famer Dave King, who coincidentally got his start coaching at USask.
"I played for (King) with the old Saskatoon Junior "B" Quakers -- 1974-75 season -- when he was just a young teacher at Aden Bowman high school, and he was coaching that team because we went to the Canada Games," Babey said.
"(Later) I moved to Calgary and then (King) moved to Calgary. … Then he became Canada's national coach and that's how I got involved in Hockey Canada.
"(King) would invite all of us college/university coaches to be guest coaches at their camps and what a great experience … that's a great education."
In Calgary, Babey would put in 27 years with the Trojans men's hockey team at the Southern Alberta Institute of Technology (SAIT).
"Then in 2014, I felt it was time to leave SAIT. I felt I wanted to do something else … and then Hockey Canada called me and wanted to know if I wanted to get involved with their sledge hockey program, which later became para hockey," Babey said.
"They were on their way down since the Sochi (Paralympics). This was 2015 so they wanted to clean up the program, and rebuild it. And that's what I had to do at SAIT.
"I went through the first (Olympiad) and we won a gold world championship in 2017."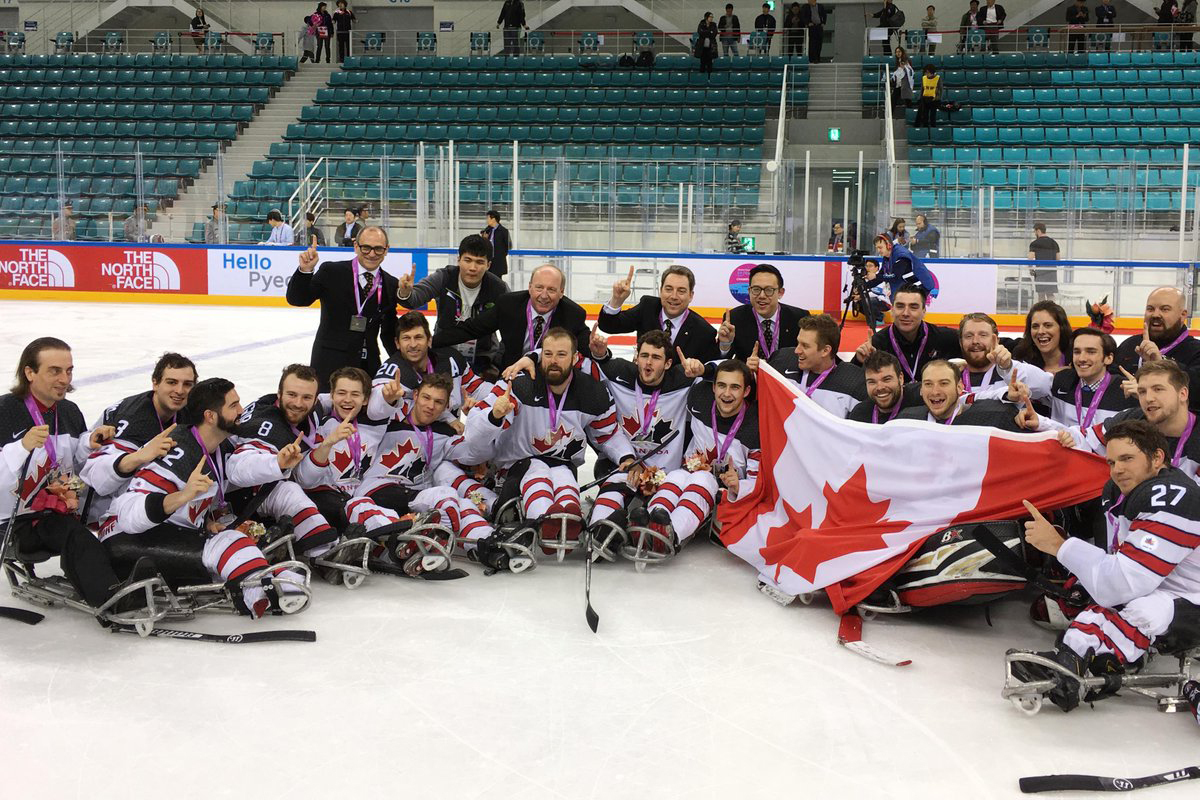 Learning To Coach Para Ice Hockey
While he's tried using a sled, due to shoulder injuries, Babey elects to coach para hockey from skates and has learned much from the Paralympians.
"When I first started, I asked some of the veteran players … 'I feel a little uncomfortable on how I should approach it.' They said, 'just treat us like you do with all your other teams. Just treat us like hockey players,'" Babey said.
"You learn to be very grateful. You learn to not complain about your coffee … You learn those things don't matter. You learn humility working with them.
"These guys are amazing. I'll see them at the airport and you think, 'oh, I got to go help carry his bag.' They got the sleds on their head, while in a wheelchair, and pulling their luggage behind them."
Shaping Character For Life… More Than A Game
After roughly 44 years of coaching and a sled filled with silver and gold medals, Babey said his proudest achievement has nothing to do with a final score.
"Take care of the player first and don't worry about the winning aspect. … (Players) don't want a recreational coach but there's a time and a place to express your competitiveness," Babey said.
"The key piece for me is helping (players) grow up a bit. … Maybe just a little piece of their maturity and their success later in life.
"(Teaching) that there's life after hockey and just being good citizens."
Retired player Braden Close, of Kindersley, Sask., recalled his time with Babey while on Canada's national para development team for three years.
"For quite a long time, it was just (Babey) and I representing Saskatchewan," Close said.
"(Babey) would always drive back through Kindersley because his mom still lives in Saskatoon. Just the fact that we're both from the same region was, I guess, a bonding point for us."
During his time with the team, Close said Babey taught him many lessons on the ice as well as off.
"(Babey) taught us a lot about work ethic. He would always work out with us when we we're doing our training camps … making sure everybody was involved and working their hardest," Close said.
"You got to work as hard as you can. You got to be willing to do things that others aren't to excel to the next level. I took that from sports and from (Babey) and I'm applying it to my life now, which has been really beneficial."
Coach School In Saskatchewan
Babey sits among a list of successful coaches with USask ties that includes Dave Adolph (U Sports/FISU), Mike Babcock (NHL/Olympics), Willie Desjardins (NHL/Olympics), Glen Gulutzan (ECHL/NHL), Dave King (IIHF/Olympics) and Todd McLellan (NHL/IIHF).
"The list is amazing. … When you look at the coaches, at all levels that have had success, that come from Saskatchewan, per capita-wise, it's quite a lot," Babey said.
"Most of the good coaches that I know from Saskatchewan … were university/college kind of guys that came up through the system that way.
"They're hardworking, just like Saskatchewan people are. They are honest and they have a passion for the sport. I think the players they work with can see that."
Babey is also among the country's winningest men's hockey coaches in post-secondary sports after 534 wins at the helm of the SAIT Trojans. In Canadian university history, it's fellow Saskatoon-born coach Dave Adolph, formerly of the USask Huskies, who takes the top spot.
"I heard Dave Adolph passed me by just before he retired … I know I passed Clare Drake, which the (University of Alberta) people didn't like to hear," Babey said jokingly.
End Of An Era
This season for Canada's national para ice hockey team will be the first without Babey as head coach since 2015.
"It was time for me to move on … I did two (Olympiads) in paralympic hockey, and it was a great experience," Babey said.
"I think the program needs some new ideas. We've done a lot of good work so there's a good foundation there but maybe it's just taking a different spin on things. I think it'll be a breath of fresh air.
"Personally, it was hard because I poured my heart and soul into it, and I love these players. I love these athletes and the staff."
New Chapter In Europe
With his exit as the bench boss of Team Canada, Babey isn't done yet and will take his teachings overseas as the new head coach of Norway's national para hockey team.
"I just want to make a positive difference to hockey and para hockey, specifically. I'm excited about the future, from that perspective, and we'll see where it goes," Babey said.
"Maybe I can take another country up the ladder a bit."
For more stories made in honour of National Coaches Week Sept. 17-25, please visit Hockey Canada online.
Back to all News