Zones 1-4: Hockey Saskatchewan's Most Deserving Officials Awards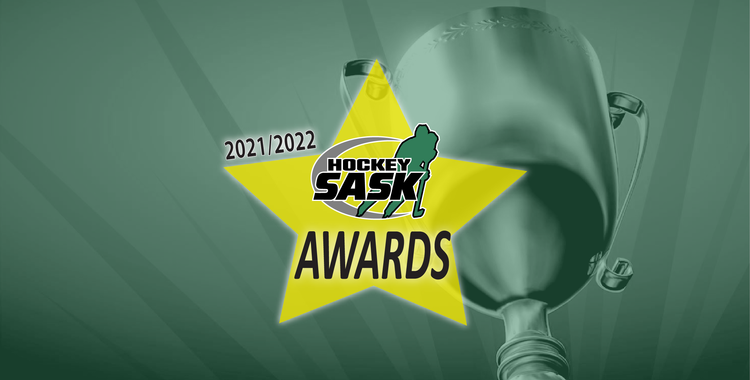 Jun
29
By Hockey Saskatchewan
Each season, with the exception of the shortened 2020-21 season, Hockey Saskatchewan acknowledges officials in four zones within the province for three categories: Most Promising, Most Improved, and Most Deserving.
This past season took a great deal of effort and commitment. Many officials helped keep hockey rolling, continued with the development of officials, and kept officials on the ice, so games could be played for the first installment of these awards.
We are highlighting the winners of the Most Deserving Official.
The criteria for this award falls under someone who may or may not be an active official but serves the branch in a role such as an official coach, instructor, or administrator.
(Zone 1) Dan Kattler – Indian Head
Dan Kattler has been the go-to contact in Indian Head for years when it comes to assigning officials, helping other communities with officials, and a resource when it comes to assigning a crew for provincial games in the surrounding communities. Not only does he do his best to ensure the games are covered, but that also often means that he, an official with dozens of years of experience, has to work games at any level and work on the ice as a mentor. Dan is a level-3 official who also helps to organize the clinic and certification for the local officials as well.
(Zone 2) Stephen Watson – Regina
Stephen Watson is a Member High Performance (MHP) level official who works in the Saskatchewan Junior Hockey League, Prairie Junior Hockey League, and Saskatchewan Male U18 AAA Hockey League. However, it's quite often he can be found at the rinks around Regina working the U13 and U11 levels of hockey as an on-ice mentor and coach for up-and-coming officials. Stephen has started to do some work as an off-ice official coach when his schedule allows as well. He started officiating while playing U13 hockey in 2003.
(Zone 3) Coburn Oman – Swift Current
Coburn Oman, is still very active on the ice and like Stephen, the assignors in the Swift Current area know Coburn is the go-to guy for any level of hockey. He is willing to work grassroots, some Saskatchewan Officiating Development Model (SODM), and senior hockey in the area to help cover games and provide support for less-experienced officials. Coburn, 26, has been officiating since 2007. He has proved to be a great and reliable asset for the Swift Current officials' roster over the years and someone who helped to pick up the slack with a decrease in officials and the challenges through the COVID-19 seasons.
(Zone 4) Warren Burrell – Yorkton
Like the two previous winners, Warren Burrell can be found at the rink more than almost any other official in the area. He works a lot of minor hockey games, tournaments, SODM games and Senior games and covers all levels of hockey. While laced up, he serves as an on-ice mentor for other officials and has led all of Zone 4 with official coaching supervisions for four of the last five seasons. The level 3 official jumped into officiating with limited playing experience and has been a mainstay to help cover games in the Yorkton and surrounding area for nearly 20 years.
The Hockey Saskatchewan Officiating Development Program would like to congratulate the four zone winners of the Most Deserving Official Awards and looks forward to their continued contributions to official development, the officiating program, and the game of hockey. Next season, the awards will rotate to zones five through eight.
Each of the four winners has also been nominated as the Saskatchewan representative for the Hockey Canada Most Deserving Official Award, which will be announced in August.
The winners of the Most Improved Official awards will be announced next week.
Back to all News