Sask First Female U16 Tournament Returns in Regina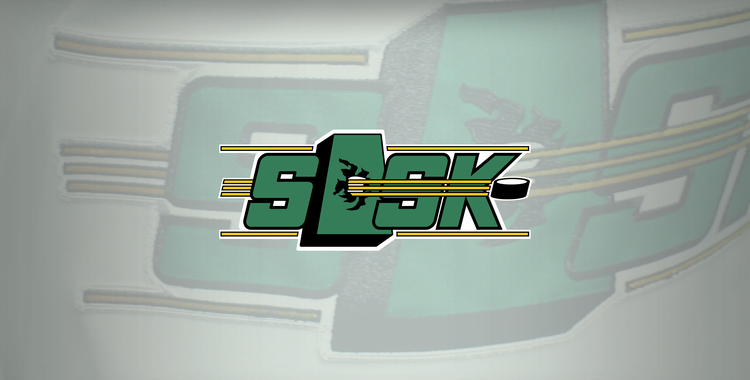 Mar
31
By Hockey Saskatchewan
REGINA, Sask. – Hockey Saskatchewan is set to host the Sask First Female Under-16 Tournament from April 1-3, 2022, at the Co-operators Centre in Regina, Sask.
The 2007/2008-born players from across the province will hit the ice first thing in the morning on Friday, April 1, for team practices.
Athletes will then compete on eight (8) teams in a round-robin competition. Tournament action begins on Friday afternoon featuring games throughout the weekend and culminates with the A, B, C, and D Finals on Sunday, April 3.
At the conclusion of the Tournament, the top 34 players will be chosen to attend a Summer Camp in Regina from July 31 to August 1, 2022, and a Showcase Tournament held in Swift Current, Sask., from Sept. 8-11, 2022. The Showcase Tournament will see the prospects divided into two teams which will then play each other as well as clubs from the Saskatchewan Female U18 "AAA" Hockey League (SFAAAHL).
Eleven local Officials have been selected for the Sask First Female Under-16 Tournament. A pair of Hockey Saskatchewan Officials who worked the 2022 Olympic Winter Games – Alex Clarke and Cianna Lieffers – will also be on hand to work with officials during the event.
From April 15-17, 2022, the Sask First program will return to the Co-operators Centre for the Female U18 and Male U18 tournaments.
---
Pond to Podium Gold Medal Tour – Regina, Sask.
As part of the celebrations for Canada's Women's Olympic Team and its 2022 Olympic gold medal, members of Team Canada will be visiting five cities across the country as part of the Pond to Podium Gold Medal Tour, presented by Canadian Tire.
There will be an Olympian Meet & Greet with Emily Clark (Saskatoon), Ashton Bell (Deloraine, Man.), Kristen Campbell (Chater, Man.) and Micah Zandee-Hart (Saanichton, B.C.) from 1-3 p.m. on Saturday, April 2, 2022, in the Co-operators Centre (2nd floor – Sillinger's Corner).
The event will be held during the Sask First Female U16 Tournament and will include autograph signings, photos with the gold medals, etc. No registration is required and it's open to all fans!
---
ABOUT SASK FIRST:
The Sask First Program was introduced by Hockey Saskatchewan in 1988 and since that time the program has brought great pride and accomplishment within our province. The Sask First Program was designed to provide a better understanding of the game as well as to promote the development of quality players, coaches, trainers, and officials. The participants are enriched as individuals and can achieve self-satisfaction and enjoyment as part of the hockey community.
---
For more information on Hockey Saskatchewan and the Sask First program, please visit www.hockeysask.ca, or follow through social media on Facebook, Twitter, and Instagram.
Back to all News