Hockey Saskatchewan Releases Brackets for SGI Canada Provincial Playoffs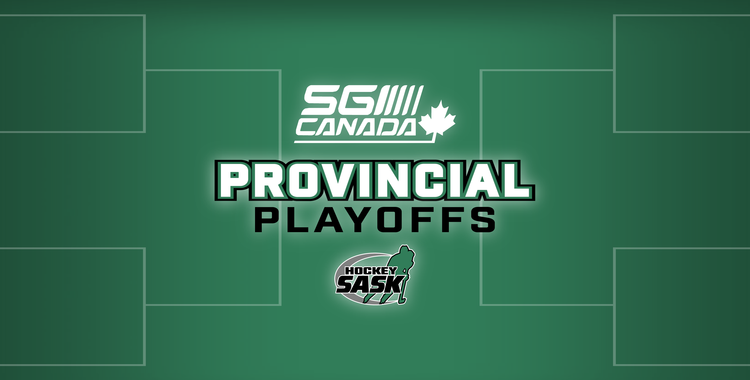 Jan
12
By Hockey Saskatchewan
REGINA, Sask. – Hockey teams from across Saskatchewan will soon embark on a journey filled with friendly competition to determine the SGI Canada Provincial Champions for their respective division.
After a two-year hiatus which saw only one SGI Canada Provincial champion crowned, we are excited to hit the ice once again. Beginning this weekend and concluding in April, series between teams in categories ranging from Under-13 to Senior will take place. A total of 246 teams across 25 draws will make up this year's provincials (excluding leagues which administer their own playoffs).
Teams will battle old rivals and create new ones on their quest for provincial supremacy. If captured, championship banners represent the culmination of all the hard work done over the season by dedicated players, and coaches.
The provincial draws for Under-13 to Under-18 have now been released and can be viewed at the link below. Special thank you to Game On Mobile for the new and improved brackets.
The Senior draws will be unveiled on the Monday Nooner Podcast Facebook page at 6:00 PM CST. You can view this show by visiting the link HERE. At the conlucsion of tonight's show, the Senior draws will then be up at the link below.
---
About HOCKEY SASKATCHEWAN
Hockey Saskatchewan was established in 1912 and is the governing body for organized hockey in the Province of Saskatchewan. With a mission to Lead, Develop and Promote Positive Hockey Experiences, Hockey Saskatchewan encourages competition at all levels – from recreational to high performance. Hockey Saskatchewan has grown through the years and is Saskatchewan's largest sports organization with over 43,000 members comprised of players, coaches, and officials. For more information, please visit www.hockeysask.ca or follow us on Facebook, Twitter, and Instagram.
Back to all News