Broncos Hire Taras McEwen as Assistant Coach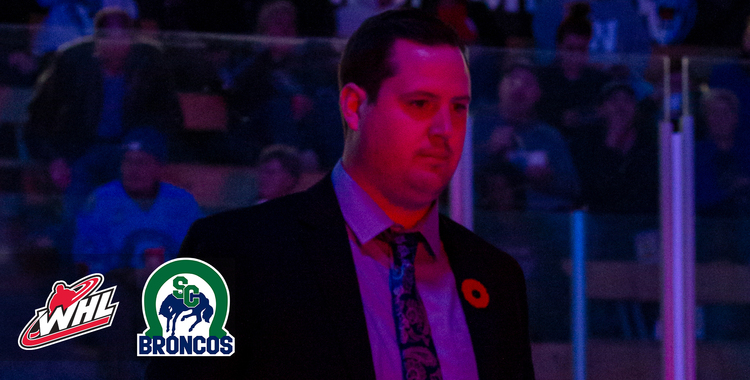 Aug
09
By Chris Wahl via Western Hockey League
SWIFT CURRENT, Sask. – The Swift Current Broncos announced today that they have hired Taras McEwen as an assistant coach.
McEwen, 32, joins the Broncos following a six-season tenure with the Winnipeg ICE in the Western Hockey League. He was previously a scout within the ICE organization before assuming the role of Assistant Coach for the 2022-23 season.
"We are excited to add Taras to our coaching staff," expressed Broncos GM Chad Leslie. "He is an excellent fit for us in many regards and has had a tremendous amount of playoff experience to draw from."
A product of Whitewood, SK, McEwen spent three seasons with the Winnipeg Blues at the MJHL level. He joined the Blues in 2019 as the team's General Manager and was later appointed the position of Head Coach for the 2020-21 season.
McEwen also served as an assistant coach for the Notre Dame Hounds in the SJHL during the 2016-17 season. His coaching experience extends further through his involvement with the SaskFirst Hockey Program and Team Saskatchewan. In February 2023, he led the Male U16 Team Manitoba behind the bench at the 2023 Canada Winter Games.
Taras McEwen is the son of former Swift Current Broncos Head Coach and General Manager, Brad McEwen.
"We would like to extend a warm welcome to Taras, accompanied by his wife Emma, and their children Reid and Rhen, as they become part of the Bronco Family," Leslie concluded.
Back to all News