Zones 1-4: Hockey Saskatchewan's Most Improved Officials announced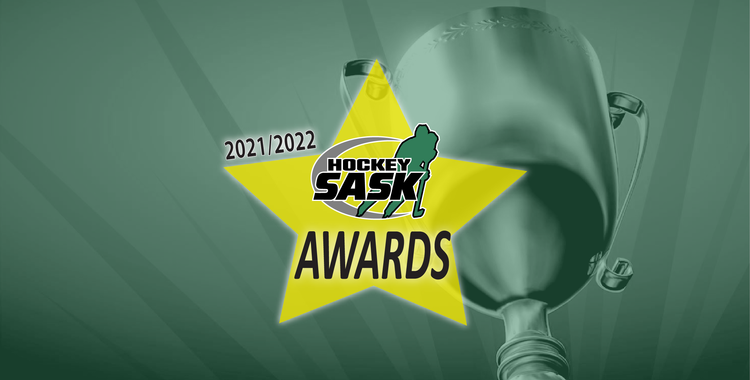 Jul
06
By Hockey Saskatchewan
As we continue to highlight the achievements and efforts of officials, the second installment of the 2021-22 Hockey Saskatchewan Officiating Awards features the recipients of the Most Improved Official Awards for Zones 1, 2, 3, and 4.
The criteria for this award includes an official who has shown the most improvement within their officiating calibre through their development in clinics, camps, and on-ice efforts.
(Zone 1) Barrett Fleck – Bienfait
At just 16 years old, Barrett Fleck embarked on his seventh season as an official in 2021-22. He has proved to be someone who truly has a passion for the role as well as has a love for officiating and the game of hockey. As a young fellow, Barrett would often be at games and track down senior and experienced officials in the crowd, pick their brains, or just say hello whenever he had the opportunity. This season, Barrett attended his first Sask First U15 Regional Camp in Lumsden as an official. Despite being one of the younger officials at the camp, he showed a lot of promise and understanding for his role. He has taken in any coaching tips he can to continue to improve and develop as an official who primarily works grassroots hockey in the southeast corner of the province.
(Zone 2) Brenden Eisnor – Regina
At the age of 31, Brenden Eisnor decided to turn in the stick and shoulder pads for a whistle and stripes. He embraced the new role and, based on being one of the stronger skaters on the officiating roster, caught a lot of attention from assignors and official coaches in a short period of time. At 33, in just his third season of officiating, he was added to the Saskatchewan Junior Hockey League (SJHL) roster where he worked 18 games as well as over 75 games from U15 AA to senior and everything in between. Brenden came into officiating with a great attitude and willingness to be exposed and learn from experienced officials and is now considered one of the go-to guys that all officials are wanting to work with at any level.
(Zone 3) Carter Michaluk – Swift Current
While balancing playing U18 hockey and officiating his sixth season, Carter Michaluk has increased the number of games he's worked and continued to make strives as an official. Carter turned 17 at the end of the last season and was one of the go-to officials for the Female AAA games in Swift Current as well as getting experience working a few Senior games this season.
(Zone 4) Connor Gerein – Yorkton
After attending Sask First camps and being selected to work the program's U15 Top 80 Tournament in Balgonie, it appears a switch has been flicked for Connor Gerein as he's developed a new passion for officiating with goals to reach the highest levels of hockey possible. Connor, who follows in his father Dan's footsteps, is a busy official in the Yorkton area after his sixth season as a 16-year-old. Dan won this same award in the 2002-03 season. Connor admittingly is more comfortable as a linesperson, but as he continues to gain more confidence and experience, shines well with the red armbands on also. He has been identified as an official who should get opportunities in other leagues moving into the 2022-23 season and is someone that will be exciting to track as he faces new challenges and new leagues during his officiating career.
The Hockey Saskatchewan Officiating Development Program would like to congratulate the four Zone winners of the Most Improved Official Awards who join a long list of winners in this category that include Beijing Olympic referee Cianna Lieffers (2011-12), American Hockey League official Tarrington Wyonzek (2008-09) and recently retired National Hockey League referee Brad Meier (1991-92).
Each of the four winners have also been nominated as the Saskatchewan representative for the Hockey Canada Most Improved Official Award which will be announced in August.
The winners of the Most Promising Official Awards will be announced next week, wrapping up the three-week series of official awards. Next season, the awards will rotate to zones five through eight.
Back to all News