Membership Update Letter on ED&I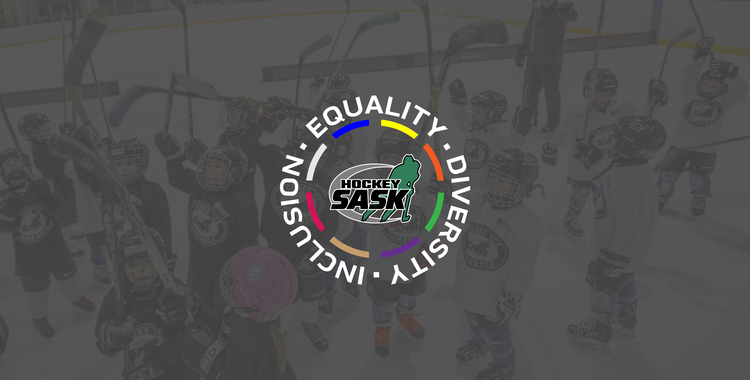 Apr
22
By Hockey Saskatchewan
REGINA, Sask. – On behalf of the Board of Directors, I wish to provide an update on a year-long initiative that has reached a critical stage in its progress. In the fall of 2021, the Hockey Saskatchewan Board of Directors committed to an Equality, Diversity, and Inclusion (ED&I) project that was hoped to gather information and identify meaningful ways in which the association could make hockey experiences better for all participants in our province.
Hockey Saskatchewan partnered with Praxis Consulting to develop and execute an online survey to gather input from residents in Saskatchewan. The response to the survey was incredible and feedback from both the traditional hockey families as well as non-participants was received at an unprecedented response rate and included thousands of comments from survey participants.
The comprehensive results report was provided to the Board of Directors and the working committee that focused on this project during the 2021-22 season.
The findings of the survey supported systemic problems that transcend organized ice hockey in Saskatchewan. Many comments received provide context around the biggest barriers to play and reasons for lower-than-desired participation rates. Hockey Saskatchewan will continue to digest the learnings from the survey and work toward identifying priorities and action items specifically targeted at improving our game in the areas of Equity, Diversity, Inclusivity, and much more.
The Board recognizes that considerable effort is required to take these results and improve hockey. This effort will be devised and orchestrated this offseason with an intended priority for the Board of Directors in the 2022-23 season. On behalf of the Board, I would like to thank all the survey respondents for their time in providing the valuable input that will drive improvements to our game. I would also like to extend a sincere thank you to current Board members Edward Watson and Sarah Hodges for leading the committee work that made this portion of the project a great success. Finally, thank you to Praxis Consulting and the team of individuals that professionally guided the committee and our Board through this project.
Shaping Character for Life… More Than a Game

Timothy Hubic
Hockey Saskatchewan Chair of the Board
Kelly McClintock
Hockey Saskatchewan General Manager
Back to all News