Bob Braybrook Receives Gordon Juckes Award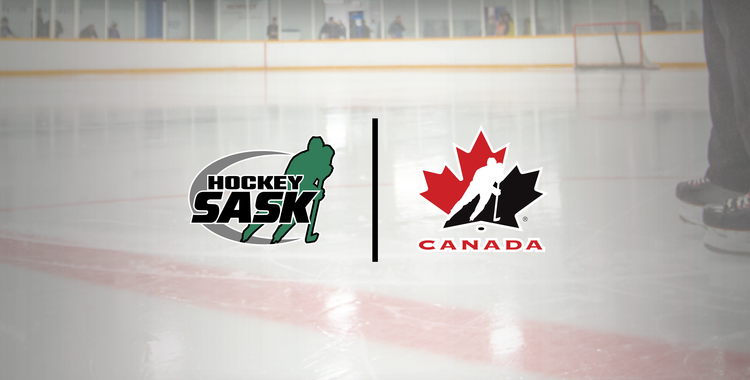 Jun
08
By Hockey Canada
Tuesday, June 8, 2021 - Hockey Canada continues to announce the award recipients for the 2020-21 hockey season. Amongst the award winners and announced today, was the Gordon Juckes Award in recognition of a person that has put forward an outstanding contribution to the development of amateur hockey in Canada at the National level. This year's recipient was Bob Braybrook of Saskatoon, SK.
Having worked in education for three decades and as a hockey coach for four, Bob Braybrook has committed much of his own life to improving the lives of children.
His incredible dedication to the development of minor hockey began back in 1981 in Saskatchewan when he started as a coach. Within five years he had become a National Coaching Certification Program (NCCP) course facilitator for the Saskatchewan Hockey Association (SHA). Bob's interest in educating coaches continued with roles as master facilitator and master coach developer, and in 2000 he became a master mentor, offering support in developing the SHA Mentorship Program. His extensive experience behind the bench and in the classroom was a huge benefit as he started taking on the task of writing and designing coaching courses in the mid-2010s.
While continuing with his minor hockey coaching responsibilities, Bob also took on the Program of Excellence and worked with Team Saskatchewan at the 1998 World Under-17 Hockey Challenge and 1999 Canada Winter Games, and he was a representative for Hockey Canada at the IIHF Youth Development Camp in the Czech Republic in 1999.
As a dedicated educator, Bob Braybrook has made it his mission to ensure young Canadians are given every opportunity to succeed on and off the ice.
---
About the Gordon Juckes Award
In honour of Gordon Juckes, Hockey Canada proudly recognizes this individual for their outstanding contribution to the development of amateur hockey in Canada at the national level. Nominees are from the fields of research, sports medicine, psychology, coaching, officiating, administration or related categories. Gordon Juckes was Hockey Canada's first full-time executive director. His tenure began in 1960 and concluded in 1977 with his retirement. Shortly thereafter, he was inducted as a Life Member of Hockey Canada and an Honorary Member of the IIHF.
Back to all News