OFFICIATING U-9 HALF-ICE HOCKEY
Many junior officials will get their start at officiating in Cross-Ice and Half-Ice games in U7 and U9 Hockey respectively. This is a great way to understand the basics of officiating in a competitive yet fun and controlled environment.
Below are the basic rules with regards to U9 Half-Ice Hockey Game
Goals – When the puck is scored, the official can signal the puck went in the net and assist in tossing the puck out and continuing play
Frozen Pucks & Game Flow – When play is stopped because the acting goalie covered the puck the official can blow their whistle and have the puck tossed to the corner to continue plan. This can be the same procedure for pucks leaving the playing surface, or a player falling on the puck
Penalties – Penalty procedures are as follows;

Delayed penalty procedures are followed. Goalie CAN NOT be pulled
Once the team being penalized touches the puck, the official calling the penalty blows the whistle, identifies offending player and the penalty
The offending player is escorted to the players bench by the official who called the penalty
The second official gives possession to the non-offending team. Offending team must back-off and play continues
The offending player is eligible to return during the same shift if goal is scored by the non-offending team or once his/her penalty time has been served.

Referee Positions on the ice
At the Net
Half Piston
Home Base
Gameplay ​

3-minute warmup. (Home Team will use the game zone and the visiting team will use the skills zone)
The half-ice game will be played 5 on 5 (skaters) and 1 goalie from each Team or both Teams may alter the format, 4 on 4 or 3 on 3, if the number of players on one or both teams is less than 10 skaters.
Games are 2 x 24-minute periods. (Teams will switch ends after the first period)
Face-off dot is drawn on the ice before the start of the game. It is the responsibility of the home team to provide bingo dabbers for drawing face-off dots, NOT the official.
Buzzer sounds once at the end of each 2-minute shift; however, the clock continues to run.
There are no icing or off-side calls.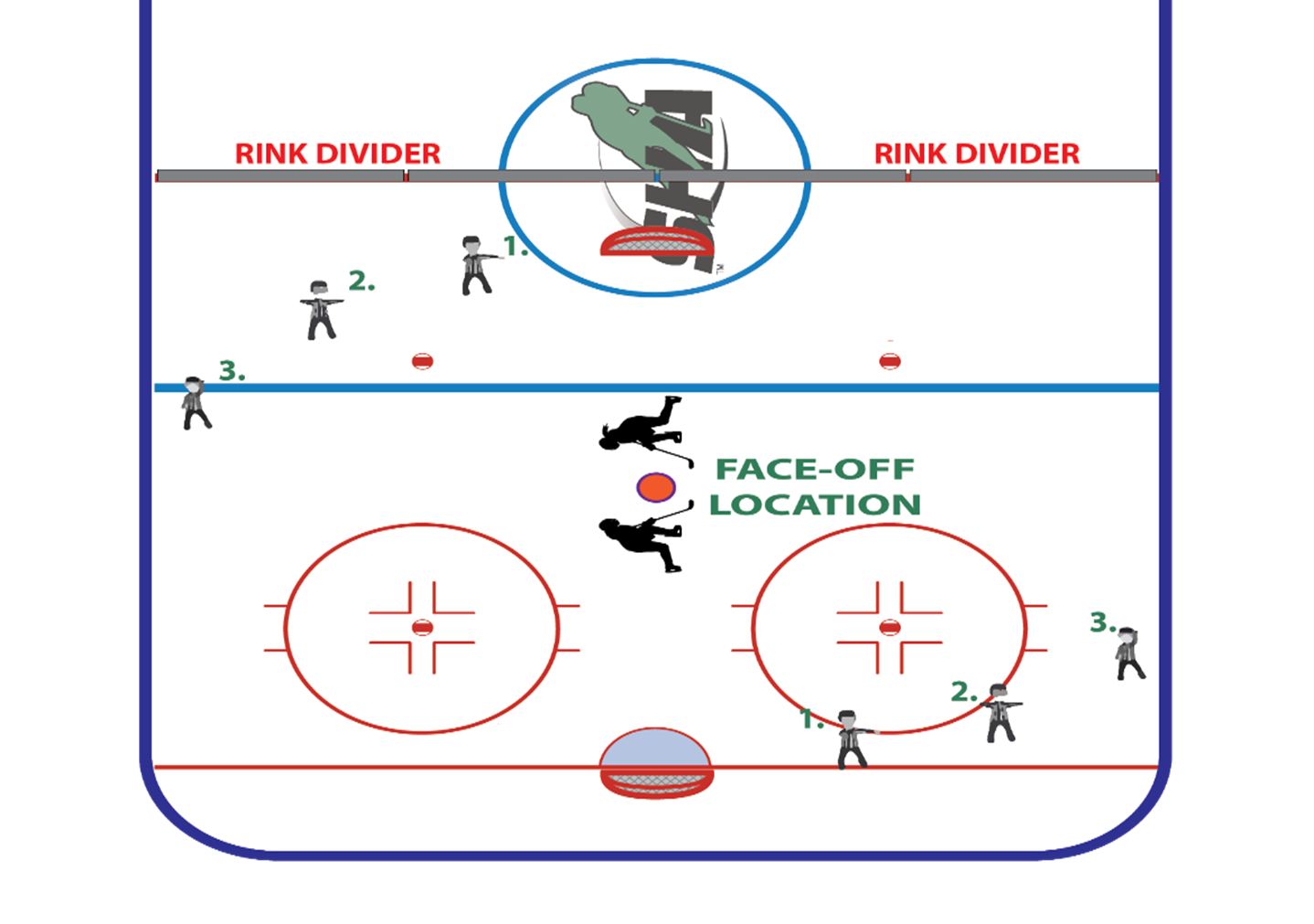 Other Links
FOR QUESTIONS, PLEASE CONTACT: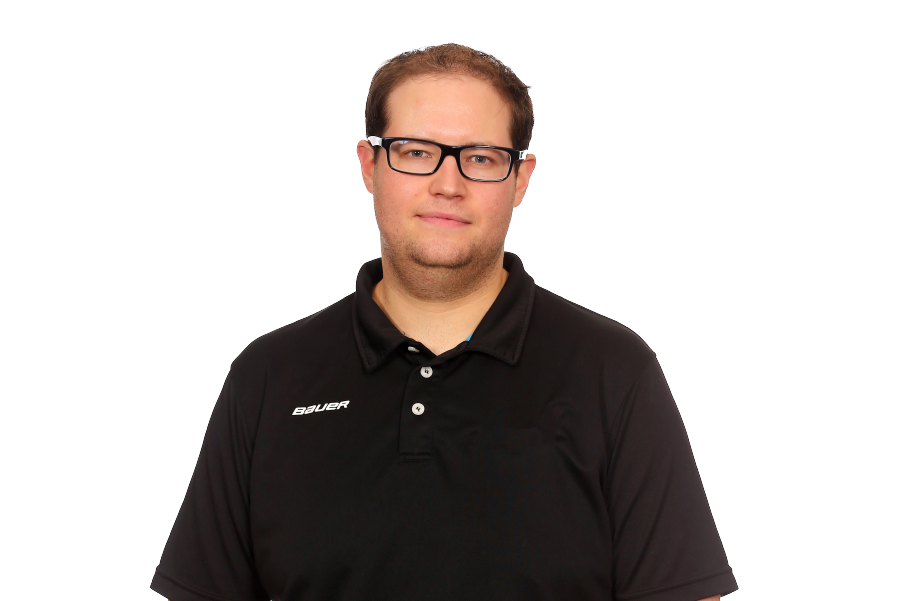 Trent Cey
Manager, Officiatings Development
---
Austin Penner
Coordinator, Officiating Development
---